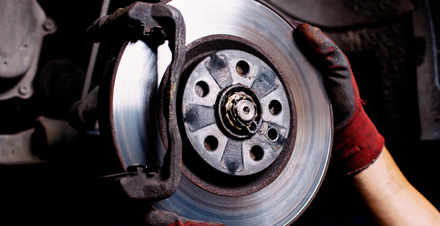 Staying up to date on routine auto maintenance is the most important thing you can do for your car. If you want to stay out of our repair shop in Prineville, Crook County, Powell Butte, and Redmond, OR, make sure you're bringing your car into Bear Auto Repair LLC at scheduled intervals for service. We'll take the time to make sure it's getting thorough preventative care, no matter the make or model. Our capabilities range from minor to major, always with your vehicle's best interests in mind:

Transmission Replacement
The signs and symptoms of transmission trouble aren't easy to ignore. When they show up, waste no time in calling us for transmission service in Prineville, OR. We'll replace it to help you prevent the catastrophic breakdowns associated with transmission failure.

Tune ups
Sometimes all you need are some new spark plugs, belts and a little adjustment to make your car run like new again. We provide tune-up services in any capacity, to help you maximize fuel economy and vehicle performance.

Oil changes
There's nothing simpler or more important than oil change. Make sure you're visiting every 5k miles or whenever your oil dictates, to get new oil and filter service that protects your engine.

Spark plug replacement
Spark plugs need to be changed routinely to make sure your vehicle's performance doesn't suffer. Next time you're in for routine service, ask us to take a look at yours!

Fuel injection service
Clogged or dirty fuel injectors can cause problems with timing and even result in lost power from your engine. We'll clean your fuel injector heads and make sure they're calibrated for performance.

Timing belt replacement
Is your timing belt wearing then? Failure of this belt can leave you with a vehicle that just won't start. Take care of your worn or cracked timing belt and have our knowledgeable techs install a new one for you.

Diagnostics
Diagnostics can yield a lot of insight into your car's cooling system, engine, and general performance. Let us run some tests to make sure you're running at peak efficiency and that there are no problems lurking.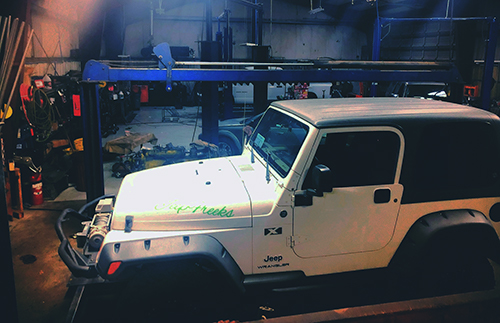 Get your Auto Maintenance Today
As experts in transmission service and maintenance in Prineville, OR, we know the importance of good maintenance. Contact Bear Auto Repair LLC today at 541-447-6561 to schedule auto repair and maintenance services and make sure your car is getting the care it deserves.