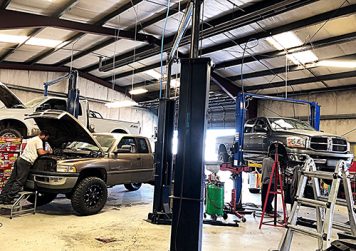 Mechanical problems with your car won't resolve themselves and are bound to only get worse over time. At the first sign of trouble, schedule an appointment for auto repair in Prineville, OR with Bear Auto Repair LLC. We'll help you avoid the bigger catastrophes and make sure your auto is restored to its best possible condition. We offer customers a complete scope of automotive repair capabilities, including:

Brake Repair
Brakes are your most important safety feature—make sure they work! We do pads and shoes, and can repair rotors and calipers to restore your stopping power. Need master cylinder service or a brake bleed? We can do that too. Whatever it takes to keep you safe.

Electrical system repair
Dimming headlights or trouble starting your car could be signs you need electrical system repair in Prineville, OR. Reach out to us and let us know what the problem is. We can test your battery and swap it out for a new one, as well as service your alternator or find the short in your system.

Engine rebuilds
Does your engine need to be rebuilt to restore its function and efficiency? Count on us for a complete and thorough job. We're automotive repair experts and can perform anything from cylinder boring to camshaft balancing to give you back a powerful engine that works flawlessly.

Clutch replacement
If the clutch in your vehicle is sticking or you're having trouble shifting gears, it's time for a new clutch. Come to us to have this essential component replaced by experts who understand the right way to install it.

Muffler repair
Muffler problems can cause everything from noise pollution to actual pollution, making it important to get them fixed before they get too out of control. We're the shop to do it and will make sure your car runs quietly and efficiently.

Exhaust system repair
Catalytic converter problems? Oxygen sensor constantly being triggered? We've got the exhaust system solutions you need to maintain a vehicle that's well-within emission regulations.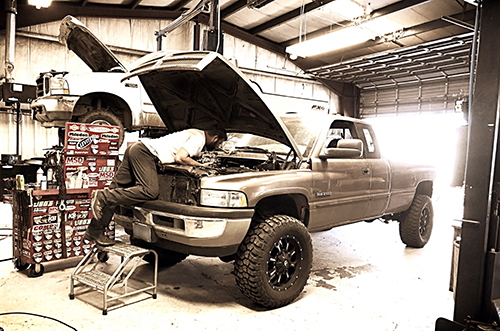 Diesel Repair
We're not just mechanical experts for automotive repairs—we're also an authority on diesel repair in Prineville, Crook County, Powell Butte, and Redmond, OR, putting our knowledge to work on trucks, too! From simple glow plug service, to fuel injector service, to exhaust services, count on our auto repairs to make sure your diesel vehicle is reliable.
Schedule an appointment with our shop today by calling 541-447-6561 and get the service and auto repairs you need to drive with confidence, including cooling system repairs and transmission services.